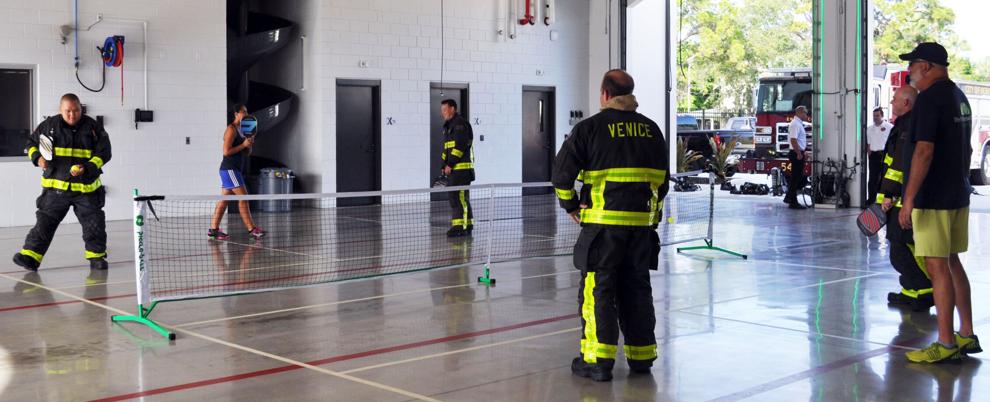 Venice firefighters join a pickleball demonstration during National Pickleball Day on Monday. GONDOLIER PHOTO BY MORGAN SIMPSON
VENICE — To help with both physical and mental fitness, including PTSD, the Venice Fire Rescue received a portable pickleball set from a pickleball group.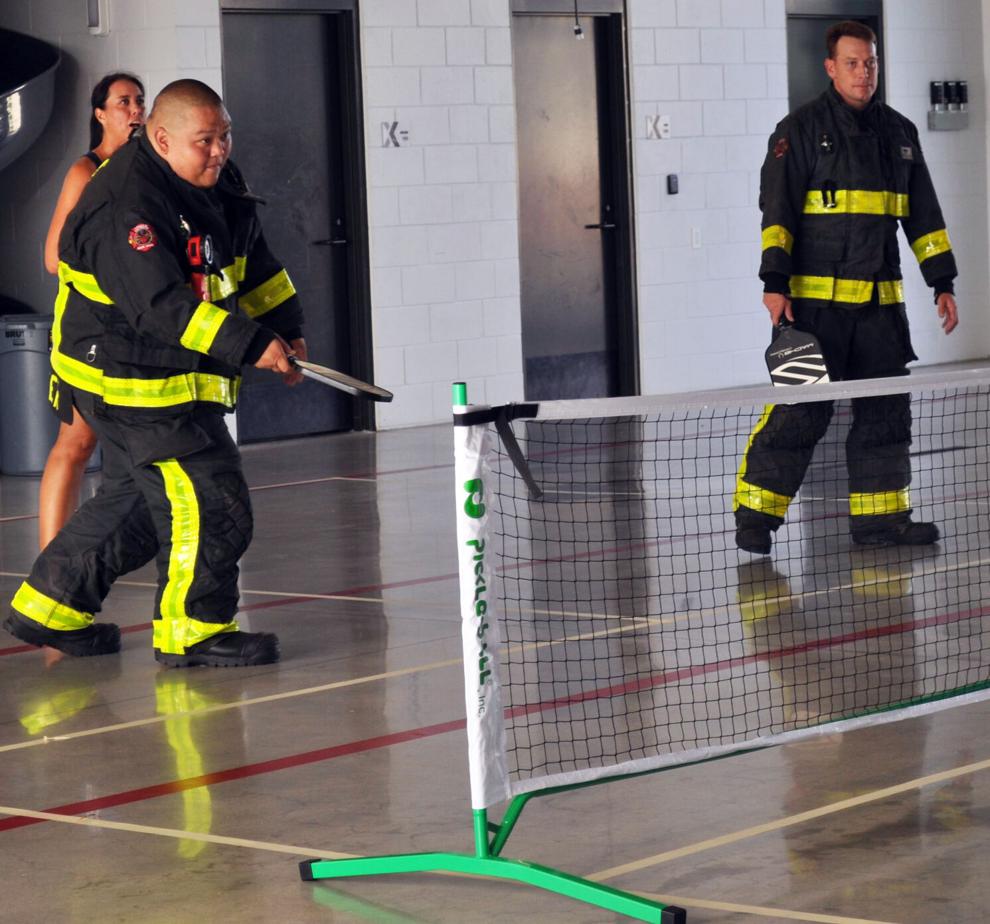 "This is a way for them to decompress," said Venice Fire Chief Frank Giddens.
The Pickleball Club is an indoor facility and private membership club that will be opening in the Sarasota/Lakewood Ranch area in the winter.
"It's the fastest growing sport in the country," said Valerie McCarthy, the executive director of Play For Life and co-founder/chief operating officer of The Pickleball Club.
She mentioned the widening age demographic of those who play pickleball, including grandparents and grandchildren.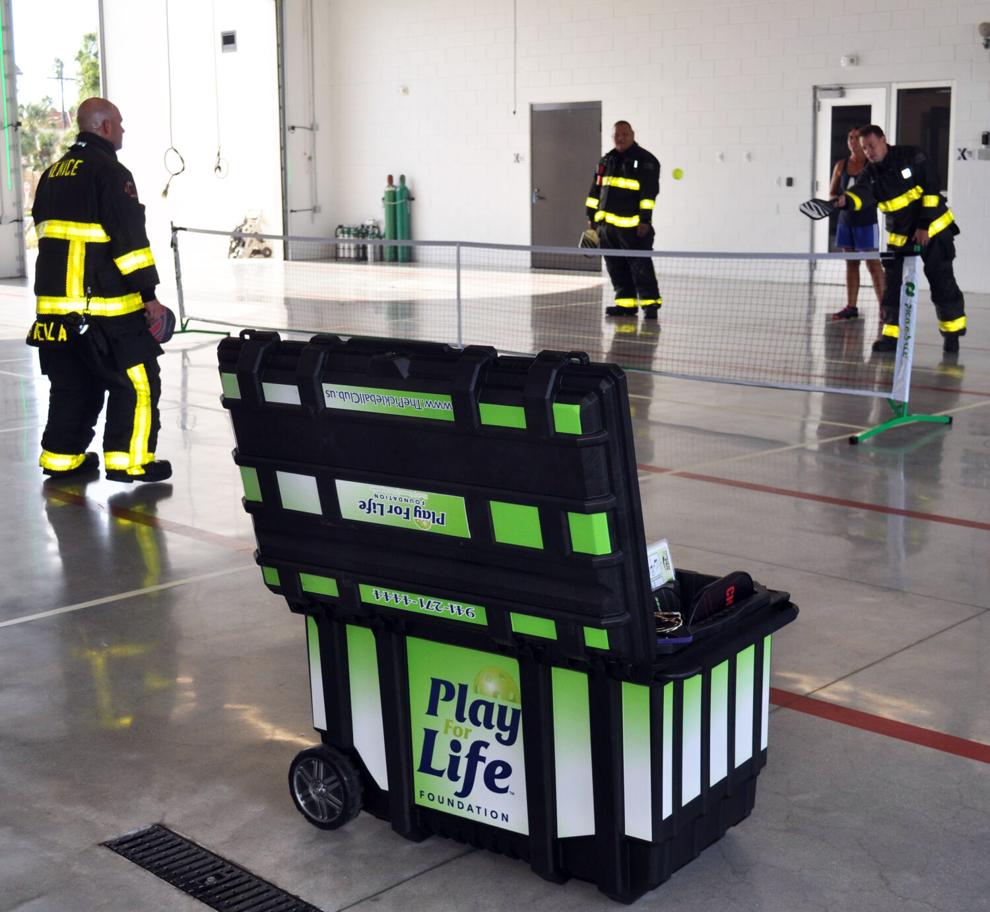 Connected to the club is its nonprofit foundation. Play For Life has been donating portable pickleball sets to youth, veterans and first responders in Sarasota and Manatee counties.
The portable sets contain nets, paddles, balls and instructions on how to play.
Now, the Venice firefighters can stay fit while having a fun way to decompress from a sometimes stressful job.
"It's a great way to get some of that (stress) out," McCarthy said.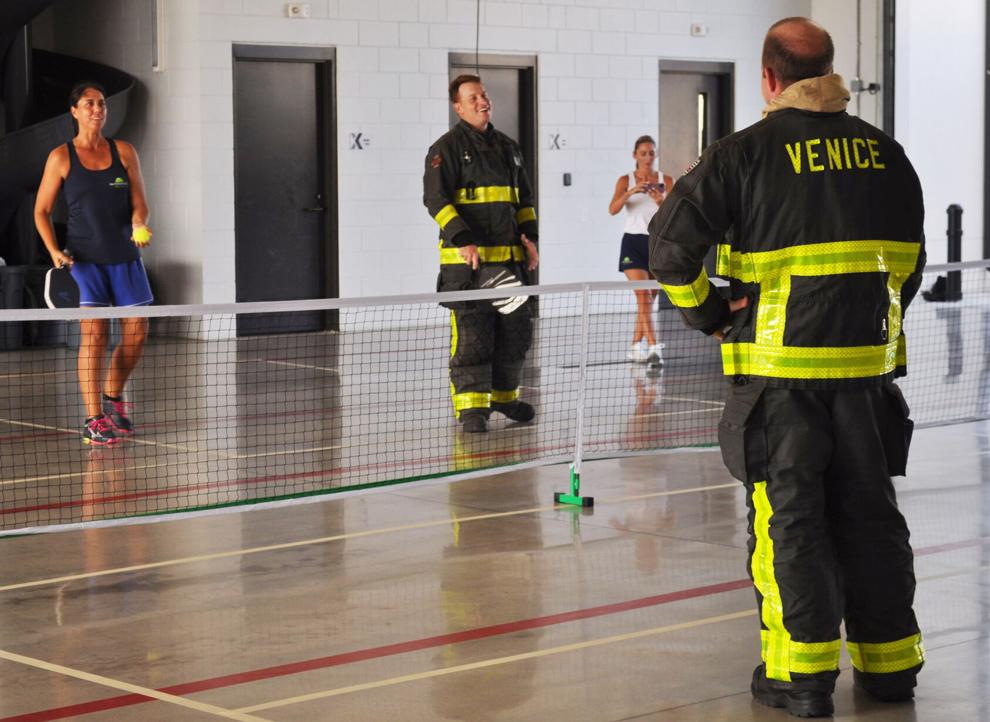 Giddens mentioned physical fitness was a big part of the requirements of being a firefighter, so the pickleball set will help provide another way of staying in shape.
The fire department will use its new set during after hours and will always be ready to run calls, he said.
McCarthy and Giddens mentioned the team-building opportunities the sets will provide as well.
"This is going to be perfect," Giddens said.
View full article here: https://www.yoursun.com/venice/news/portable-pickleball-set-given-to-venice-fire-rescue/article_e8643336-172a-11ed-ac64-a78ef28f41bd.html